 Grooming
Bath, brush, bliss.
What's so special about our Poochtique?
YOUR PET!
Your pet will get our undivided attention while being pampered at our Spaw.
Your pet will not be crated during their visit and will not be with unfamiliar pets — so relax and enjoy!
Early morning, evening and weekend appointments are available to meet your schedule.
412-997-8771
Full Bathing Package
Bathing package includes shampooing/conditioner, ear wash, brush out, nail trim, heated towel dry, heated blow out, plus a bow tie, bow, or bandanna.
Packages start at $30 and increase by breed size.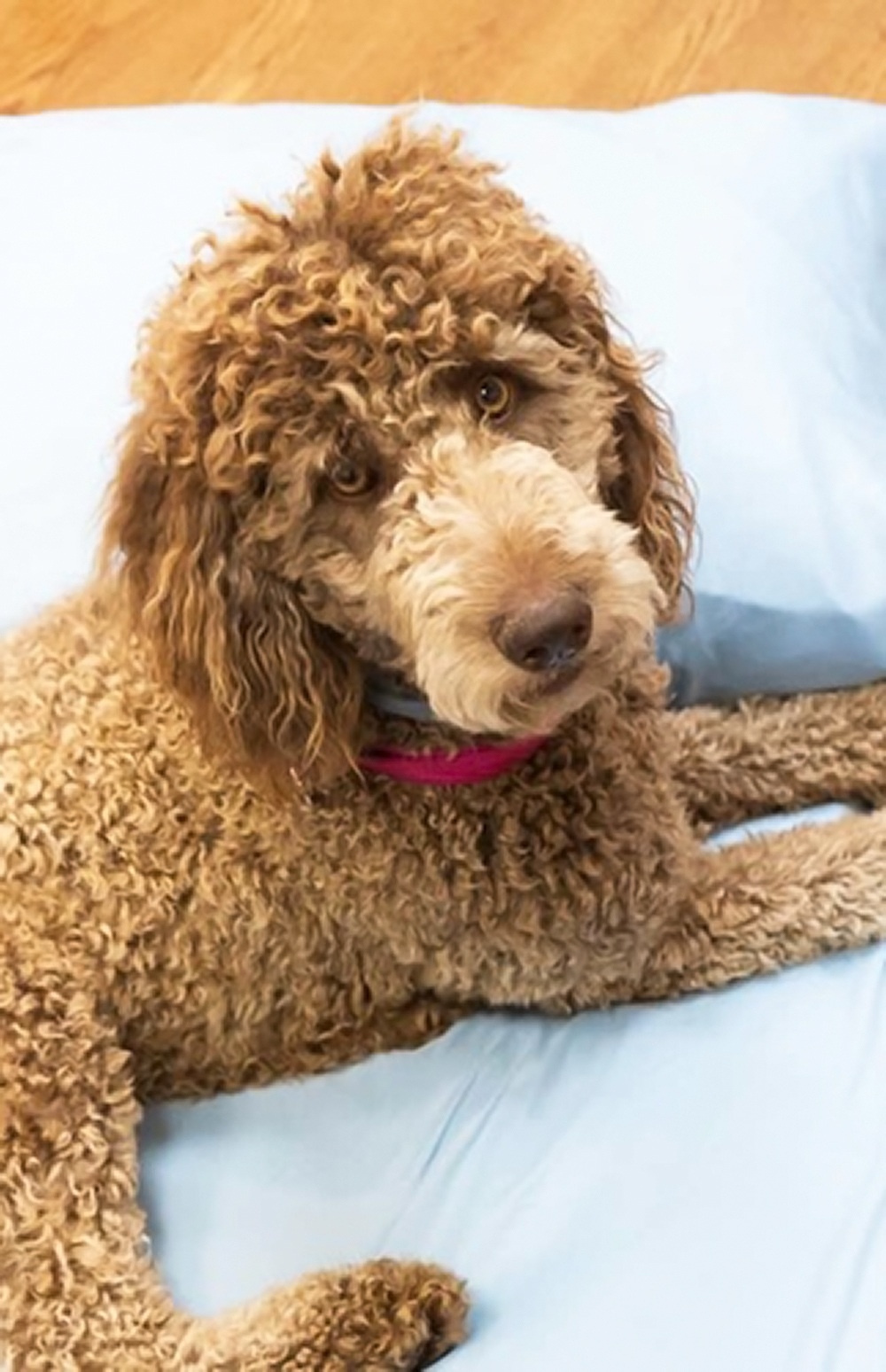 Available Bath Add-Ons
call for pricing
Deshedding – Specialized shampoo/conditioner and fulminate
Hair Brightening – (For white dogs) Specialized shampoo and conditioner
Deep Sea Mineral Mud Bath –
Conditions skin with essential minerals.
Exfoliates skin to help remove impurities
Rehydrates dry, flaky skin and coat
Keratin treatment – adds more volume and fullness to any coat type
Hot Spot – Tea Tree Oil and Aloe Vera
Facial – Oatmeal/blueberry facial and teeth cleaning
Hypoallergenic – Good for puppies, kittens and pets with allergies or sensitive skin. Gently cleanse and moisturize the skin and coat.
**Prices shown for well maintained dogs on a 4-6 week schedule. Final price is by size, temperament, and length and condition of coat.
Full Grooming Package
Grooming package includes a full bathing service, plus a consultation and cut with one of our professional pet stylists.
Packages start at $55
Check out these happy customers!
Schedule you pet for a pampering session with us!
Early morning, evening and weekend appointments are available to meet your schedule.
412-997-8771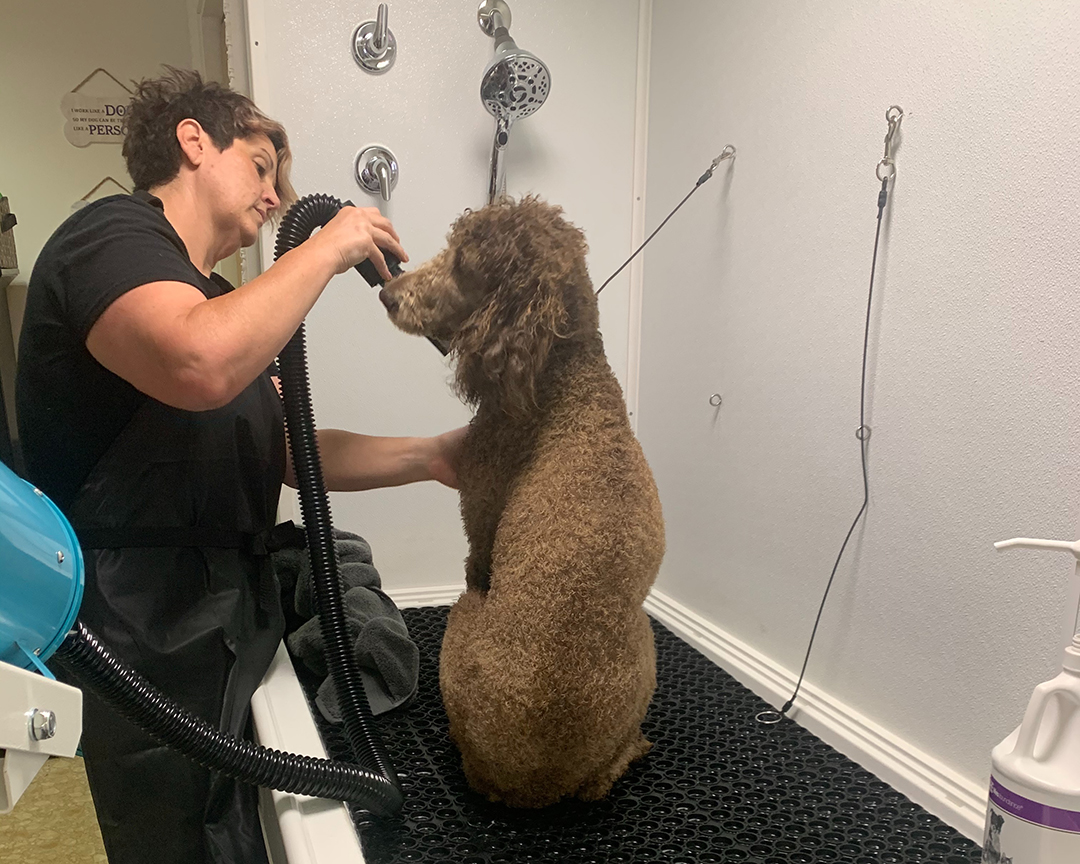 DIY Bath $12 Includes: apron, tub, Shampoo, towel dry, high powered heated blow out, deodorizing spritzer and free bandana
ALA CARTE
DIY Deshedding $5 (Highly Recommended before bathing)
DIY Nail trim $3
DIY Nail paint $2
DIY Ear Cleaning $2 (Highly Recommended after bathing)
DIY Teeth cleaning $3
Also available Now: The DIY Bath Spoiled Pooch Card
5 DIY Baths for $30
…Or, let our professionals help you out!
Nail Trimming $12-$18
Nail Trimming + File $15
We can't wait to see you!
To schedule an appointment or ask a question, reach out using this form, or give us a call at 412-997-8771.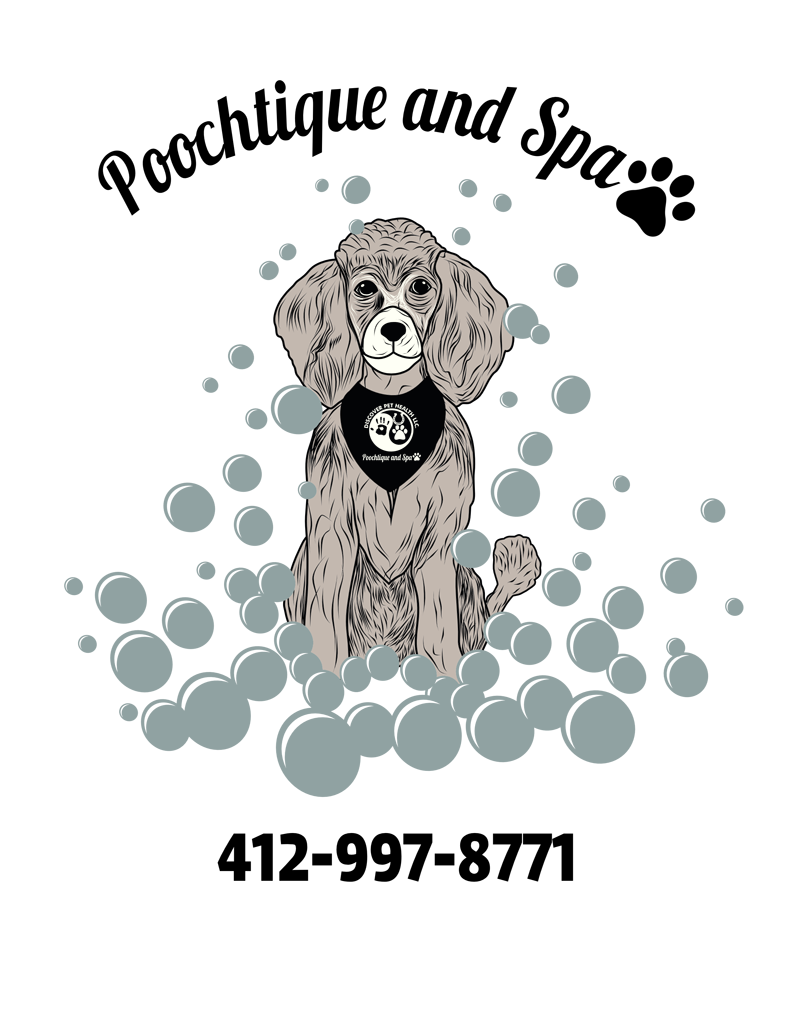 DiscoverPetHealth LLC
All Rights Reserved
Poochtique & Spa has 15 day in store credit only return policy with receipt (Excludes Life's Abundance products)
We accept American Express, Discover, MasterCard, and VISA.